Transform Your Home's Life
Hire the Pros. Hire Pro Energy Solutions.
Marlboro Township HVAC, Plumbing & Electrical Services
Experts Backed by Over 40 Years of Experience
Are you tired of searching for a team of technicians that you can truly trust to take care of your home? Does it seem like every time you call out a service provider, they just end up putting a Band-Aid on the problem at hand?
At
Pro Energy Solutions
, our team is committed to providing unparalleled home services. Backed by nearly 40 years of service experience, you can bet we have the tools, training, and technology necessary to provide lasting repairs and installations. We are your trusted one-stop shop for all things plumbing, heating, air conditioning, and electrical in Marlboro Township.
Our service professionals never cut corners and never settle for work that is just "good enough;" instead, we go above and beyond, setting the standard for service in the home service industry. With our team on your side, you can say goodbye to unreliable technicians and say hello to peace of mind!
To ensure your entire home is taken care of, our team is proud to offer an extensive list of home services.
There is no job too big or too small for our Marlboro Township plumbing, HVAC, and electrical experts.
Why Are Electrical Inspections Important?
Many of us don't think about our electrical systems unless we are dealing with an electrical problem. However, as electricity plays a vital role in our daily lives, it is important to make sure that our systems are taken care of.
Electrical inspections allow your technician to identify and resolve any potential safety hazards before they cause serious problems for your home and family such as:
Electrical inspections provide you with peace of mind knowing that your system is in top shape and your home is protected.
What Are the Signs You Need Drain Cleaning?
There is nothing more frustrating than dealing with completely clogged drains and sewage backup. To avoid these plumbing problems, it is best to become aware of the warning signs that you need drain cleaning.
How Do You Know When It Is Time To Replace Your HVAC Equipment?
While we all wish that our heating and air conditioning systems could last forever, that is not the case. Eventually, the time will come where our HVAC equipment stops working the way it used to.
It might be time to install new HVAC equipment if:
We Are Always Available to Help You
Home emergencies never happen at a good time. Whether your water heater floods your basement, you air conditioner breaks down in the middle of a heat wave, or your electrical system is causing electrical shocks, you can count on us to be there for you.
Our Marlboro Township plumbing, heating, air conditioning and electrical professionals provide 24/7 emergency services because your safety and comfort are our top priorities. When you call on us for emergency service, you can count on us to arrive promptly in fully stocked trucks, quickly determine the cause of the problem, and implement the best possible solution for your home.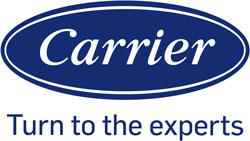 Affordable Pricing & Effective Solutions
At Pro Energy Solutions, we strive to deliver affordable pricing, professional solutions, and exceptional results. If you need reliable heating, air conditioning, plumbing, or electrical service in New Jersey, we are here for you. Backed by nearly 40 years of experience, we can handle any repair, installation, or maintenance service you may need. When you hire us, you can expect free estimates, same-day appointments, 24/7 emergency service, fair and upfront pricing, and financing options. We will work with you to make sure that you get the service you need at a price you can afford. Don't skip out on important services for your home or business because you are afraid they will cost too much—with us on your side, you can rest easy knowing that we are here to help.
National Energy Improvement Fund - NEIF EnergyPlus Loan
Please
click here
to review the Financing Options available.*
*All loans are made directly to the consumer by National Energy Improvement Fund, LLC for work performed by NEIF-Approved Contractors. Fixed interest rates range from 7.99% to 12.99% APR based on your credit. Payment estimates based on 9.99% APR. NEIF is an equal opportunity lender.
New Jersey HVAC, Plumbing & Electrical Rebates
Receive Rewards for Upgrading to Energy-Efficient Systems
At
Pro Energy Solutions
, we believe it is incredibly important to reduce our environmental impact as much as possible. We also want to do everything we can to help our clients reduce their carbon footprint, which is why we offer various rebates for installing energy-efficient systems. Upgrading to eco-friendly systems has never been easier for homeowners in the Garden State. Our New Jersey HVAC, plumbing, and electrical technicians are always available to discuss your options and determine which systems are right for your home.
Energy Efficiency Programs
To ensure that the process of upgrading to energy-efficient equipment is as smooth as possible, we participate in programs that allow us to offer rebates to our customers.
New Jersey Natural Gas (NJNG) created the
The SAVEGREEN Project®
in an effort to encourage residents to become more energy efficient. Depending on your qualifications, you may be eligible for $1,800 in rebates or $15,200 in rebates and financing.
Through The SAVEGREEN Project®, you may qualify for incentives for installing:
New Jersey's Clean Energy Program
The folks at New Jersey's Clean Energy Program have created programs in order to help residents on the road to energy efficiency. The
WARMAdantage
and
COOLAdvantage
programs help you to save money, conserve energy, and protect the environment.
Through these programs, you may be eligible for rebates when you install qualifying energy-efficient equipment, including:
Home Performance with ENERGY STAR
Formed by New Jersey's Clean Energy Program and the New Jersey Board of Public Utilities, the
Home Performance with ENERGY STAR
program offers whole-house, energy-saving solutions. Homeowners in New Jersey are eligible for incentives through this program when they upgrade to energy-efficient systems.
Participants may be able to take advantage of the following incentives:
South Jersey Gas Financing
Through the
South Jersey Gas Financing program
, residents of Southern New Jersey may be eligible to receive loans for installing approved energy-efficient heating and water heating systems. Your installation must be completed by an approved South Jersey Gas Contractor. Zero percent loan programs are available to help residents install energy-efficient systems.
South Jersey Gas Smart Energy Partners Program
Through the
South Jersey Gas Smart Energy Partners program
, residents may quality for high-efficiency rebates and loans. By purchasing and installing high-efficiency natural gas equipment, you may qualify for rebates of up to $600!
The following rebates are available:
Residents may also qualify for up to $11,000 in loans at 0% interest with no money down.
Participating members in the
Elizabethtown Gas Energy Efficiency program
can take advantage of a variety of offers, including rebates, free home energy assessments, home weatherization for income-qualified customers, and an online audit tool. This program was designed to encourage homeowners to conserve energy and protect the environment by installing high-efficiency equipment.
Rebates may be applied to the following:
These rebates are offered in conjunction with rebates from Home Performance with ENERGY STAR. To learn more, click
here
.
What Are the Benefits of Upgrading to Energy-Efficient Equipment?
Most importantly, energy-efficient equipment helps us to protect the environment by reducing our carbon footprint. Eco-friendly
heating
,
air conditioning
,
plumbing
, and
electrical
systems also lower your energy bills, minimize your energy consumption, make your home more comfortable and safer, reduce the noise levels in your home, improve your indoor air quality, and provide you with peace of mind. You have nothing to lose and everything to gain when you work towards becoming eco-friendlier.
Call Pro Energy Solutions Today
Our technicians will come to your home, perform a thorough inspection of your current systems, and work with you to figure out how we can help you become more energy-efficient. Rest easy with the pros from Pro Energy Solutions on your side.
Call (855)518-4822 to schedule a free estimate for plumbing, HVAC, and electrical upgrades in New Jersey.
Did you know you could receive incentives based on the type of equipment you install in your home?
Call Pro Energy Solutions or visit our Rebates page for more information.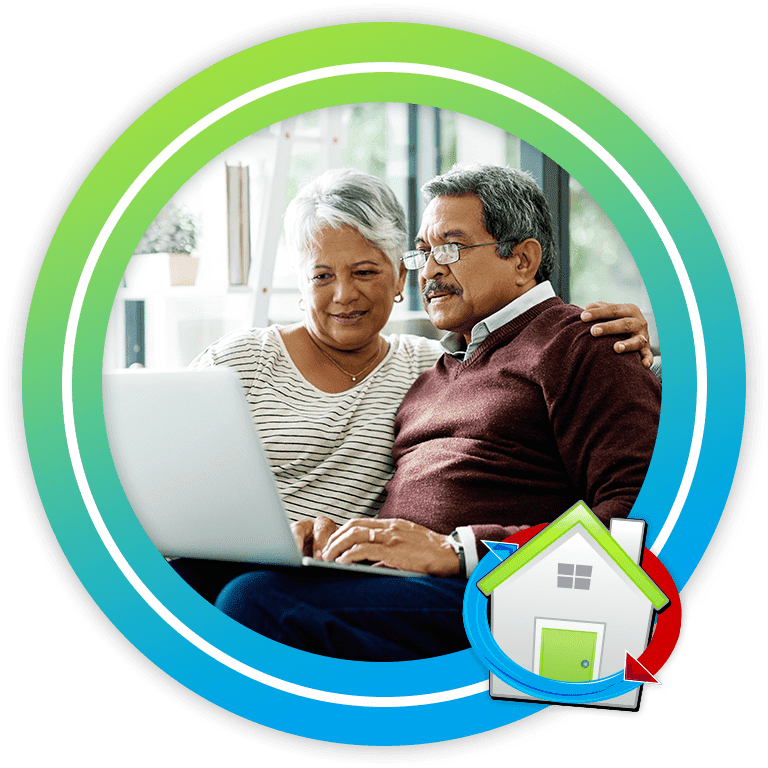 Contact Pro Energy Solutions (855) 518-4822
We're a Fleet That Can't Be Beat

Carrier Authorized Dealer
We are a trusted expert for best-in-class Carrier HVAC products which provide superior cooling and home comfort systems.

Authorized Home Depot Service Provider
Home Depot carefully selects service providers within their network and we are proud to be one of them!
24/7 Emergency Services Available
4 Delavergne Avenue
Wappingers Falls, NY 12590