Transform Your Home's Life
Hire the Pros. Hire Pro Energy Solutions.
New Jersey Home Performance
Get the Most Out of Your Home with Pro Energy Solutions
Have you heard the term "home performance" before and wondered to what it referred? You are not alone. When it comes to your HVAC system, home performance is in reference to optimizing your home's heating and cooling systems and minimizing energy loss through insulation, air sealing, and duct sealing. The New Jersey home performance experts at Pro Energy Solutions can help you improve the energy efficiency of your home and improve its comfort levels with services that are customized to you and your needs.
Since 2008, Pro Energy Solutions has brought New Jersey the best in drain cleaning and other plumbing services. Our plumbers are fully licensed and insured and have over 34 years of experience. We can use this experience to help you. We are committed to providing superior customer service. Our plumbers speak multiple languages, and we can serve you in English, Spanish, Portuguese, Italian, German, and Arabic.
Insulation, Air Sealing & Duct Sealing
One of the first lines of defense your home has against energy loss is its insulation. Insulation is what helps keep conditioned air in and the hot or cold air outside. Heat energy wants to balance out, and so in the winter, it wants to escape outside, and in the summer, it wants to come inside. Your insulation helps prevent this process. Poor insulation, or improperly installed insulation, can result in hot and cold spots in your home and general discomfort. It can also result in higher-than-necessary utility costs.
Where insulation is your home's line of defense against energy loss, one of the main culprits that cause energy loss is air leakage. Air leakage occurs when the conditioned air seeps out of your home through cracks and gaps. If your home is not insulated well, or if you have a problem with leaky air ducts and poorly sealed windows, you probably suffer from air leakage. This can end up costing you money and reducing the efficiency of your HVAC system.
Our professional air sealing and duct sealing experts can help solve this problem by:
Through professional air sealing and duct sealing, you can limit the amount of air leakage in your home, while also ensuring that your home remains safe and comfortable. For example, you want to avoid altogether sealing off combustion appliances, which can lead to dangerous back drafting and carbon monoxide poisoning. Our professional air sealing and duct sealing experts can inspect your home and ensure that all air sealing is completed correctly and safely.
Schedule Thermal Imaging HVAC Inspections
Thermal imaging inspections can:
With this comprehensive inspection, you and your home performance service provider from Pro Energy Solutions can take control of your HVAC system.
Upgrade to a High-Efficiency HVAC System
Once you have solved any insulation and air leakage problems, the next step you can take in improving your home's performance is by upgrading your HVAC equipment to high-efficiency models. In the last ten years, HVAC technology has advanced dramatically. Newer models are more environmentally friendly and offer greater energy efficiency. These new models can save you a lot of money on your utility bills and can help you reduce your carbon footprint.
At Pro Energy Solutions, our home performance experts in New Jersey are passionate about helping customers improve the efficiency and comfort of their homes. All of our technicians are fully licensed by the state and have gone through extensive background checks. When you want an HVAC company you can trust, call Pro Energy Solutions.
Schedule a thermal imaging inspection of your HVAC system today by calling our home performance team at
855-518-4822
.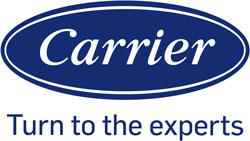 Insulation Services in New Jersey
Start Increasing Your Home's Energy-Efficiency
Did you know that improper insulation can cause you to lose as much as 25% of your indoor heat during the winter? Meanwhile, not having enough insulation means you will be letting cool air out during the summer, potentially causing your home to overheat. Put a stop to this energy loss today, by calling
Pro Energy Solutions
!
We offer professional insulation services at a reasonable price, for everything from your attic to your roof to your windows. Backed by almost four decades of experience, you can always count on our skilled HVAC technicians to give your home the comfort upgrades it needs. Call today for certified comfort experts, and find out for yourself why
customers across New Jersey love
Pro Energy Solutions.
Offering All the Types of Home Insulation You Need in New Jersey
Pro Energy Solutions can customize our New Jersey insulation service for a range of properties. If your home is old and drafty, we highly suggest putting in more insulation to lock in air and stabilize energy costs. On the other hand, it's possible you've just completed a home remodel, and you need service to make sure that the new addition does not increase your heating and cooling bills.
No matter where in your house you need it, and no matter what type of house you need it for, you can count on Pro Energy Solutions to provide environmentally friendly insulation at a reasonable price.
We offer insulation services in the New Jersey area including: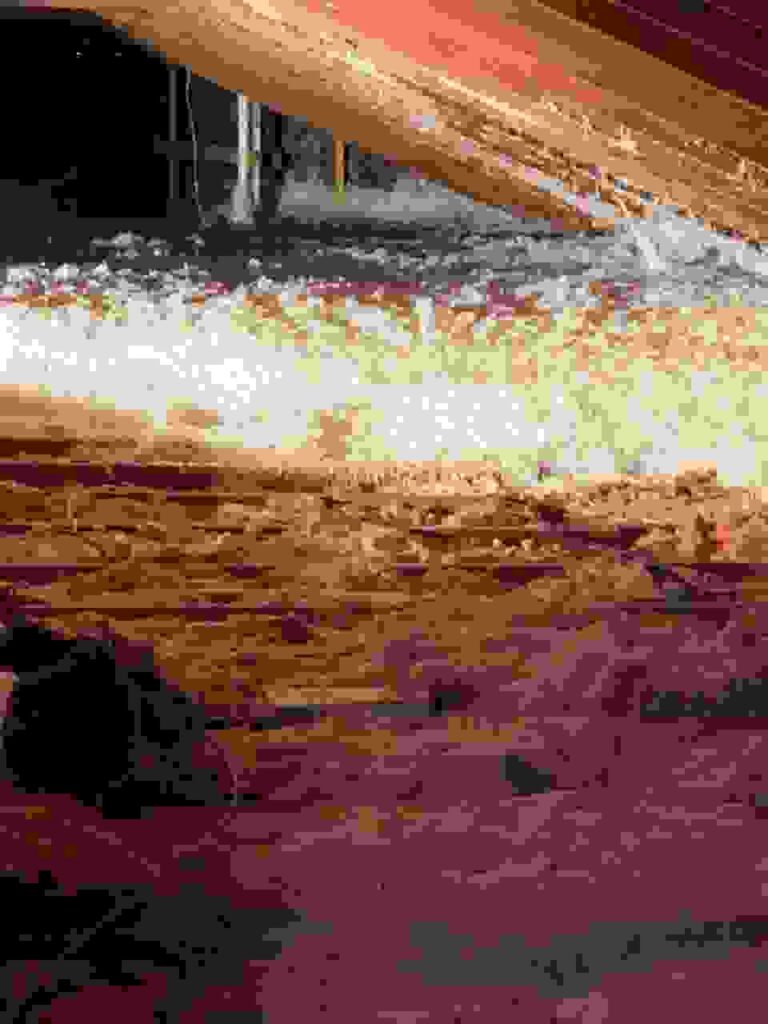 Get Quality Rebates on Insulation Service
Did you know that the state of New Jersey offers multiple
rebates
for making your home more energy efficient? It's true! Insulating your home leads to better HVAC performance. By locking in temperatures with insulation, your heating and cooling systems will be able to function more efficiently and use less energy—driving down costs and making your home more green all at once!
And because the state of New Jersey is eager to see more homeowners make these environmentally friendly home improvements, you may be able to get thousands of dollars in rebates and financing through:
Experience the Pro Energy Difference
At Pro Energy Solutions, we are committed to going above and beyond for our community. As an
Authorized Home Depot Service Provider
, we have all the resources needed to provide a wide range of HVAC services for our customers. We also offer a three-year labor warranty, and a ten-year warranty for parts installed by our team, so you always know you're getting a good deal. Call today for insulation in New Jersey, and receive 100% satisfaction from our family owned and operated business.
New Jersey COVID-19 Disinfecting Services
Professional Disinfecting Company in Morris County
With so much at risk with the spread of COVID-19, there's no such thing as a precaution that goes too far when it comes to keeping your home or business safe. If you're concerned about the possible presence of this virus in your home, Pro Energy Solutions has the services to help. We are licensed to offer premium-quality, professional disinfecting services to both residential and commercial customers throughout the state of New Jersey. If you want the unmatched peace of mind that comes from knowing that your space is safe and clean, trust our team to come to you and provide in-depth cleaning and disinfecting from top to bottom.
Whether you think your space may have accidentally been exposed to COVID-19, or you just want to give yourself a fresh start, Pro Energy Solutions is the name to call. We have the professional, premium-grade chemicals, and extensive training needed to tackle your disinfecting services from the ground up. We take care of the high-traffic areas, low-probability areas, and even those spots you may have never thought of when it comes to cleaning and disinfecting. No job is too small for us to focus on or too large for us to care about; we'll treat any home or facility quickly and effectively so you can go back to life as usual. We even offer commercial disinfecting for businesses, and we customize our services to help you keep your doors open and your employees safe, particularly during this difficult time.
Do you think COVID-19 may be present in your home or business? Call Pro Energy Solutions today at
855-518-4822
or
contact us online
to schedule your deep cleaning and disinfecting today.
Residential Disinfecting Services
When it comes to keeping your home clean, you can turn to Pro Energy Solutions for results you can rely on. We know you accept nothing less than the absolute best when it comes to your family and where you live, and that's why we deliver high-quality services that utilize cutting edge techniques and materials. We're extremely thorough, even getting into those difficult places where bacteria and viruses can hide, such as your air ducts, around furniture, and around appliances.
We offer our disinfecting services for all types of residential living arrangements, including:
Have any specialized allergies or considerations? We can tailor our services to you. We want you to enjoy a clean and sterile home, so we'll use whatever we can that won't impact your health or wellbeing in any way.
Commercial Disinfecting Services
Businesses need disinfecting and cleaning services as well! As a trusted disinfecting company, we're the team that's there to help you when you have a plumbing, HVAC, or electrical problem. When it comes to disinfecting, we deliver the same commercial-grade quality and friendly service that works with what your business needs. Need a job done after-hours? We can help with that. Looking to prevent your office from closing or focus only on high-traffic areas? We'll customize your disinfecting plan to your needs.
While it's important to mention that a disinfecting service is not a guarantee of protection against Coronavirus or other forms of bacteria or disease, they do dramatically reduce the chances of the infection spreading, particularly among employees and those who visit your facility.
Our NJ disinfection services provide disinfecting and cleaning for all industries, including:
Did you know you could receive incentives based on the type of equipment you install in your home?
Call Pro Energy Solutions or visit our Rebates page for more information.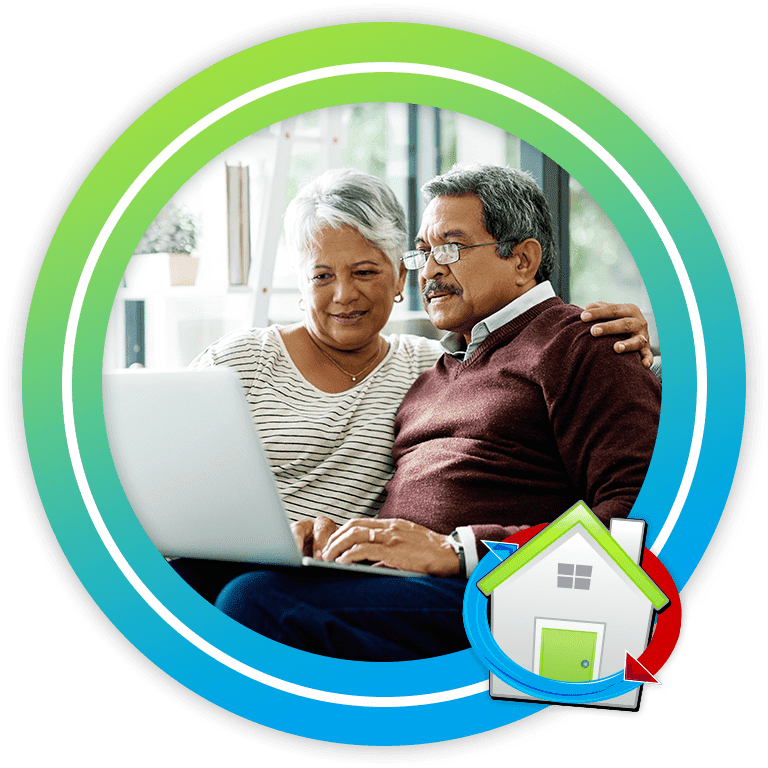 Contact Pro Energy Solutions (855) 518-4822
We're a Fleet That Can't Be Beat

Carrier Authorized Dealer
We are a trusted expert for best-in-class Carrier HVAC products which provide superior cooling and home comfort systems.

Authorized Home Depot Service Provider
Home Depot carefully selects service providers within their network and we are proud to be one of them!
24/7 Emergency Services Available
4 Delavergne Avenue
Wappingers Falls, NY 12590